If you have ever opted out of SERPS, you could be due thousands of pounds in SERPS compensation. Here at Expert Pension Claims, we are specialists in helping people just like you make SERPS claims for compensation and refunds against financial institutions and advisers.
With over a decade of experience, we want our customers to feel like we are fighting in their corner to get the refund they deserve. We only employ the best team members, who have a passion for customer service.
SERPS Claims – Why Use Us?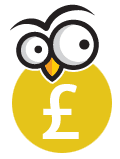 Our specialist team take pride in making every customer a contender against the large UK financial institutions. All of our team members are experts in securing compensation for our clients and have a passion for customer service.
Similar to our specialist divorce solicitors London, we are passionate about giving our clients the very best advice.
We help people who wish to claim back lost money for mis-sold SERPS, want to know more about SERPS pension compensation, were contracted out, or opted out, and want refunds. It might be that you were given very bad advice in the past. We can help to investigate this, gather evidence, and then calculate what you could be owed, and pursue it for you.
We want you to get the justice and results you deserve, so we fight tirelessly to ensure your complaint is upheld. We also want you to feel comfortable with how your SERPS claim is progressing, which is why we keep you up to date every step of the way, and will never use legal jargon to confuse you.
To find out more about why Expert Pension Claims is the right choice for making your opting out of SERPS compensation claim, check out About us page.
SERPS is an abbreviation of the State Earnings Related Pension Scheme, and is sometimes known as the additional state pension. It was a pension scheme operated by the government, which ceased running 5 April 2002 and has now been replaced with the Second State Pension scheme.
If you made a Class 1 National Insurance Contributions (NICs) at any time between 1978 and 2002 you have a SERPS entitlement. SERPS was designed to increase the amount that would be paid to retirees above basic state pension. It could mean that you are entitled to a SERPS refund, or compensation for mis-sold SERPS advice.
How Much SERPS Compensation?
The calculation of how much SERPS opt out compensation you are entitled to is complicated. However the steps used are as follows:
Firstly, we may ask our specialist, like our employment lawyers Glasgow team, who will look at your 'surplus earnings' and how that is calculated. This is done by working out the difference between the lower earnings limit, and upper earnings limit for each of the tax years you were a SERPS member and opted-in.
This surplus earnings figure will rise until you reach state retirement age. Your total earnings for each tax year between 1978 and 1988 will be divided by 4 and total earnings for each tax year between 1988 and 2002 will be divided by 5 – these numbers are then added together.
This amount will then be divided by the number of tax years that passed between 1978/79 and the year in which the individual reached or will reach state retirement age. This will give the amount of SERPS opt out compensation you are entitled to.
What Was "Contracting Out"?
One of the reasons that so many people could be due SERPS compensation is the popularity of 'contracting out'. This meant that the individuals made contributions to a private pension scheme and reduced or eliminated entirely their entitlement to SERPS.
This system was particularly popular with employers as it meant that they paid less in National Insurance contributions. Initially, this option was only available to those who made contributions to final salary pension schemes. However, it was then widened to money purchase schemes in 1998.
If you contracted out after March 1997, you will have no SERPS entitlement in relation to earnings after that point. However, if you contracted out before that, your entitlement will be reduced in line with the deduction – and therefore could qualify to apply for contracted out of SERPS compensation with the support our team.
If you have a SERPS entitlement, you will receive this from the point you reach state pension age, and your entitlement may also be paid to your surviving spouse or civil partner when you pass away.
Start Your SERPS Claim Today
We have years of experience in helping consumers reclaim money that they are owed for mis-sold financial products, We can even help advise where best to use any compensation you win, for example, our probate solicitors London can advise on will writing. By simply completing our claim form, one of our specialists will help you begin the process of reclaiming compensation for opting out of SERPS and the money that's rightfully owed to you.
If you are asking yourself the question "opting out of SERPS can I reclaim?" then the answer could be yes. You could be owed quite a significant sum of money, and with our support and investigation you could claim back that compensation sooner than you think.
After you have filled out the claim form one of our advisors will call you back we will ask you a few simple questions which will allow us to quickly determine whether you are eligible for opted out of SERPS compensation or for a mis-sold refund if you were given poor advice at the time by your advisor or employer.
Start your claim by filling out our mis-sold SERPS form that you see on the right-hand side of this page.