If you have been told by an adviser to move your retirement savings into a Self-invested Personal Pension (SIPP), you may have been mis-sold. However, we here at Expert Pension Claims we can help you reclaim money owed to you as a result of mis-selling of SIPPs.
Our team is dedicated to helping UK residents claim back the money that they could be owed from a mis-sold SIPP policy, and regularly help people receive back compensation after they have received bad or poor advice.
Can You Make a SIPPs Compensation Claim?
SIPPs are a kind of personal pension that acts allow you to hold multiple investments and products. This means you can grow your pension fund through these investments.
However, as employers do not make contributions towards SIPPs, many people lost much of their pension fund as a result of poor advice or corrupt advisers, especially in the Carbon Credits Sipps pension.
Furthermore, SIPPs normally attract high fees due to the flexibility and earning potential for investors.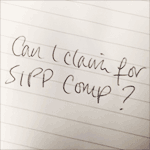 Misold Carbon Credits Sipps Pension
As a result of the high fees earned from SIPPs, many advisers convinced savers to switch to SIPPs purely to gain additional commission. Even more alarming is that some SIPP advisers encouraged clients to pay their savings into investments abroad which have subsequently dissolved, with savers losing large amounts of money.
Still Not Sure if You Were Mis-Sold a Self-Invested Personal Pension?
It is likely you were mis-sold where any of the following applies which could mean you are eligible to claim for SIPPs compensation.
Lack of understanding

–

Where you are new to investing and did not understand the process or investment that you were advised on.

Hard sales or pressure selling – Where you felt uncomfortable or pressured into an investment that you didn't really need or want.

Given poor advice – Where you were advised to switch, even though your existing scheme was more suitable to your current and future pension needs.

Lack of transparency on fees – If you were not made aware of any management fees or additional costs attached to the investment.

No advice given on the risks – If you were not given advice about the risky nature of investing in property and the potential negative implications.

Advised you could avoid tax – If your financial or pensions adviser recommended an SIPP as a means of tax avoidance.
More generally, if any poor advice concerning SIPPs left your worse off, you may be able to make a complaint and receive SIPP claim compensation.
A Self Invested Personal Pension (SIPP), like Carbon Credits is a personal pension scheme approved by the government. SIPPs were introduced in 1989, and since then more than a million UK citizens have used a SIPP to further their pension pot.
However, SIPPs are considered riskier than other types of savings as they rely on the success of where the money is invested.
Particularly risky investments like Carbon Credits also included overseas investments, most environmental related investments and certain types of property. Sadly, SIPPs like Carbon Credits were widely mis-sold, and a great number of people have lost much of their hard-earned savings as a result.
In light of the SIPPs mis-selling scandal, the Financial Services Compensation Scheme (FSCS) have set aside £100 million to pay for compensation costs, where complaints are made about misselling.
We have a specialist team who can help and support you in making SIPPs claims, and always fight to ensure that our clients get the best representation, and receive the justice that they deserve.
How We Can Help You With Mis-Sold SIPP Claims
When you decide you make your claim with us, we will contact your SIPP provider on your behalf. We will put forward your case, explaining clearly how you have been mis-sold.
Bad advice on Carbon Credits sipps pension
Bad advice could mean you are owed money. We only employ the best team members to fight in your corner, so when you make your claim with Expert Pension Claims, you can be sure you have the best chance of success.
Where your SIPP provider does not uphold your complaint, we can then take your case to the Financial Ombudsman. The Financial Ombudsman finds in favour of two-thirds of SIPP cases, so there is a good chance you will be successful – especially with expert representation from our team.
Carbon Credits sipps pension get in touch
If you believe you have been mis-sold your SIPP, contact us today to find out more about how we can help you, see below for pensions that we believe may have been mis-sold.
Walsall Burial Plots | Salinas Sea | SCS Farmland | InvestUS | Green Oil Plantations | Rimondi Grand | Freedom Bay | Los Pandos | Park First | Farm Land | Global Forestry | Carbon Credits | Diamonds | Store First Storage Pods | The Resort Group Overseas Property
SIPPS CLAIMS; FILL OUT FORM OR CALL 0161 968 0768