IFA Foreman Financial Services has its permissions cancelled for SIPP mis-selling.
The Financial Conduct Authority ("FCA") cancelled the Tunbridge-Wells based Foreman Financial Services' (trading as Grainger Co Financial Services) permissions in October following their repeated refusal to accept a FOS decision against it.
Mr C accepted an award against Foreman Financial Services following their recommendation that he invest in the doomed Harlequin Property resort , which resulted in him losing almost his entire pension fund. FOS found that the advice given by Foreman Financial Services was not suitable and ordered that they pay compensation to put Mr C back in the position he would have been in if not for the advice.
Mr C was neither a sophisticated investor, nor had the affordability to cover such a massive loss, both of which are supposed to be pre-requisites of a Self-Invested Personal Pension ("SIPPs") when it comes to suitability.
Foreman Financial Services ignored repeated requests from FOS to pay redress to Mr C, as they believed that they had done nothing wrong, and that the advice they gave was suitable for Mr C. Stephen Foreman cited Mr C's Claims Management Company as the instigators of the complaint, and insisted that the complaint was fabricated and that the client had no real grounds.
Can You Make a SIPPs Compensation Claim against Foreman Financial Services?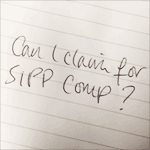 Following Mr C's acceptance of the FOS award on 14 September 2016, the FCA said –
'Although Foreman Financial Services disputed the decision it did not seek a judicial review meaning it was binding.
'Foreman Financial Services has failed to comply with the FOS Award, despite repeated requests by the FOS and the authority that it do so,' the FCA said.
As such their permissions were cancelled in October.
There were two other FOS upholds against Foreman Financial Services, one being that they recommended Greyfriars Asset Management's 'Portfolio Six fund' (a fund which led to Greyfriars agreeing to a permissions restriction with the FCA in 2016).
Grainger Co's website now displays a 'Company Closed' message, simply stating that they have permanently ceased trading.
A new firm, Quantum Wealth Planning became authorised by the FCA in 2016 and is trading from the same address as Grainger Co. Interestingly, their Managing Director is Michael Foreman, son of Foreman Financial Services' directors Wendy & Stephen Foreman.
If you have been a victim of SIPP mis-selling and have been advised to transfer your pension by Foreman Financial Services, contact us today to see if you can make a claim on 0161 968 0768.