Were you unfortunate enough to invest your SIPP (self-invested personal pension) into Elysian Fuels? If you were, the bad news is that the share prices were slashed to zero, and this appears to be a classic case of SIPP mis-selling. The good news is that our team is currently looking at ways in which to help investor victims claim back their money and pursue compensation.
In order to get started and to see whether or not you can make an Elysian Fuels compensation claim after your bad investment, please contact our team today. We are committed to helping UK savers who have been mis-sold SIPP schemes in getting their money back on the investment.
The Background to the Claim
Elysian Fuels was first launched back in 2013 as part of a Bioethanol plant in Grimbsy. Over 200 million pounds was invested into the plant, with around 90% of that figure coming from SIPP pension investments and savings.
Fast forward to today, and the investments are worthless with many people having lost life savings and pension retirement savings. If you invested your SIPP into this scheme and would like to make a claim for compensation then our team could help you.
With our experience in helping clients who have been mis-sold investments, there's every chance we could help you.
Why Elysian Fuels Was a Mis-Sold SIPP Investment
SIPPs are mis-sold when the investors are not given the full information they need in order to make an informed decision over risk. Or in many other cases, where the investor isn't completely unsuited to the type of investment on offer.
That's very much the case with Elysian Fuels, as many of the investors who put their money into the scheme didn't know the full risks involved, meaning our team can explore the options for compensation
Like most mis-sold SIPPs, this programme once again comes down to investors not being made fully aware of the risks involved, and being unsuitable for the investment in the first place.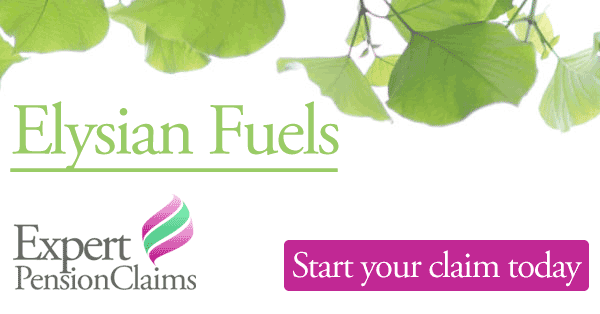 Elysian Fuels Investment Compensation – How We Work
Our team works on a very simple premise – if we can help you claim back your money then we will work on a no win no fee basis. Here is an overview of our working practice when it comes to working on SIPP mis-selling claims:
We gather as much information as possible from you

We then investigate the legal routes and avenues

We keep you informed each step of the way